Collaborating to combat housing insecurity
The Housing Justice Atlas will facilitate data research, evaluation and community participation to better understand the short-and long-term drivers of eviction.
The Wilder School RVA Eviction Lab is expanding its reach through the creation of the Housing Justice Atlas (HJA). In partnership with the University of Virginia Data Equity Center researchers and an advisory board of local community and advocacy leaders, the collaboration will collect and analyze eviction data across the Richmond and Charlottesville areas. Outcomes from this long-term project will help inform and respond to the structural and systemic causes of housing stability.
"The HJA is meant to serve multiple audiences that work on housing, including service providers, housing advocates and grassroots organizations," said Ben Teresa, associate professor and co-director of the Wilder School RVA Eviction Lab. "Ultimately, the HJA will be a tool that these groups use and develop to meet their needs over the course of their work."
One goal of the Housing Justice Atlas project is to develop a public repository to collect and distribute Virginia courts' eviction data by ZIP code and jurisdiction. To effectively communicate trends, the online tool will populate data visualization tools like charts and graphs. These resources will build metrics for community partners to more effectively understand, identify and explore trends influencing evictions.
"Currently, much of housing data is privately held and serves property owner and landlord interests," Teresa said. "Sometimes, the most basic level of information is missing or hidden: Who owns your home? It's impossible to address housing stability in that context, let alone empower communities, tenants and practitioners."
The Housing Justice Atlas will help change this lack of data equity to answer research questions about the complex relationships between evictions and other variables, such as landlords' property ownership portfolios, building conditions, documented violations of tenants' rights and neighborhood demographics. Equipping advocacy groups with these resources will assist with both immediate interventions and long-term policymaking.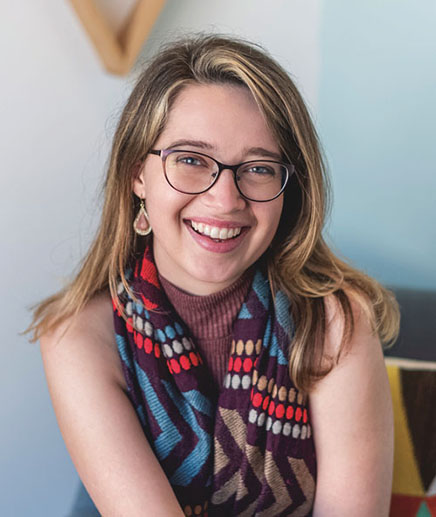 Wilder School Fellow graduate students will gain experience developing and conducting research, and the project aims to expand participation in research training methods for local youth organizations. The Housing Justice Atlas will further collect "invisible data" — including oral histories and photographs — to develop community narratives about the lived experiences of residents impacted by housing insecurity.
"I think the most valuable opportunity lies in the experience gained answering to community stakeholders," said Hannah Woehrle, an urban and regional studies and planning graduate student. "A good urban planning education emphasizes the importance of community involvement in our work, but the skills required to humble yourself and defer to community expertise cannot be taught in a classroom — for that, you need practice."
Fall 2022 / In this issue