Wilder School graduate leads HBCU support in the White House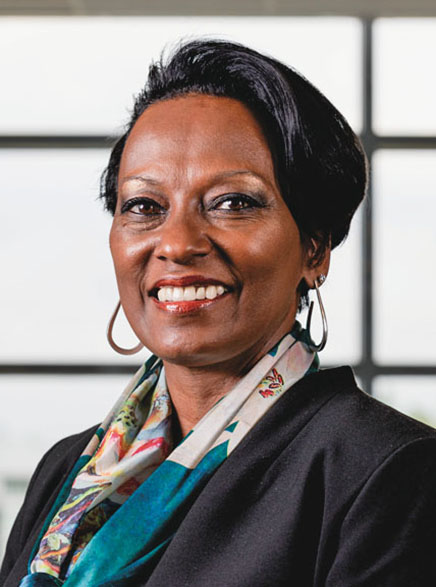 Dietra Trent ('95 MPA & '07 PPA) has been appointed by the White House and the U.S. Department of Education as the new executive director of the White House Initiative on Advancing Educational Equity, Excellence, and Economic Opportunity through Historically Black Colleges and Universities (WHI-HBCUs). In her new role, Trent is continuing her work as an advocate for educational innovation and funding support for students.
Trent, who earned an undergraduate degree in sociology and criminal justice from Hampton University, knows firsthand the positive impacts HBCUs make in the lives of students. Appropriately, she began her role in February on the last day of Black History Month.
She has dedicated her career to promoting equity in public policy and educational reform for minority students, bringing longstanding experience to the position. Trent served as Virginia secretary of education and deputy secretary of education (twice), director of constituent services and director of the Council on Human Rights. Trent has kept her relationship with the Wilder School close, previously working as senior director for equity research and training.
HBCUs emerged as a response to racist segregation laws that prevented Black students from attending colleges and universities, which were almost exclusively reserved for whites before the passage of the Civil Rights Act of 1964. In 2020, nearly 280,000 students were enrolled across 101 HBCUs throughout the United States, which conferred approximately 48,200 degrees in the 2019-20 academic year, according to the National Center for Education Statistics.
Fall 2022 / In this issue