Why I give to the Wilder School
Ron Tillett reflects on paying it forward at VCU
For Ron Tillett ('79 B.S.), rewarding hard work and assisting those in need are key values that have shaped his professional and personal life. To help support undergraduates at the Wilder School, he established the Tillett Scholarship in Government and
Public Affairs.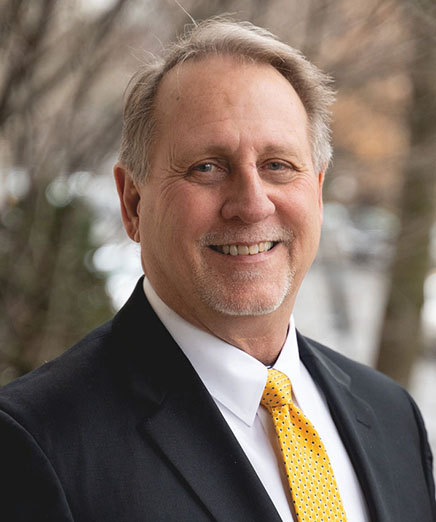 Tillett majored in urban studies and planning after transferring to VCU from Old Dominion University during his junior year. A summer internship with a legislative agency led him to his first professional job. Tillett spent 24 years in public service, serving as the secretary of finance and state treasurer over the course of four Virginia gubernatorial administrations. Today, he is the managing director and head of mid-Atlantic public finance at Raymond James, a financial services firm.
The skills Tillett gained as a student aided his success. "Each education experience, each legislative and executive level position, prepared me for the private-sector responsibilities I have now working with governments and other public bodies to assist them in financing their capital and infrastructure needs," he said.
Tillett has remained connected to VCU, serving in many capacities over the years, including fundraising for the Excellence in Government Awards program, serving as president of the VCU Education Foundation and participating as a member of the Real Estate Foundation. He's proud to keep VCU in the family: Two children received undergraduate degrees and an M.B.A., and two nieces recently completed graduate degrees, including a master's in urban and regional planning.
He views establishing a scholarship in the Wilder School as a powerful way to focus a gift directly to students. Tillett hopes that his scholarship will help students to cultivate their academic discipline as well as communications and analytical skills while embracing new experiences at the Wilder School. "College is also an exploration in learning, an opportunity to expand your thoughts and views, and every class, every experience and every relationship is worth the effort," Tillett said.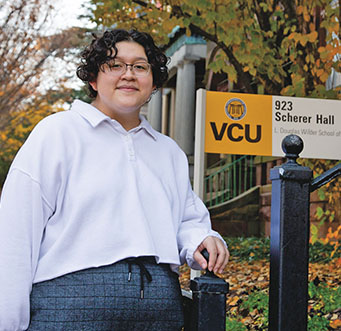 Hailie Suarez-Rivas, a graduating senior who double-majored in criminal justice and psychology, is a grateful recipient of the Tillett Scholarship. The award helped Suarez-Rivas leave a part-time job and expand her career direction. She wants to become a clinical psychologist and has since worked as a mental health assistant, gaining a firsthand opportunity to grow her understanding of mental health care treatment for patients.
"The impact of philanthropy for students like myself, who have paid for college on their own, overcoming obstacles is really important," said Suarez-Rivas. "It really is impactful, just because it gives the sense that we matter for someone along our journeys."
---
Spring 2022 / In this issue