Commonwealth Poll selected CNN 2020 presidential election poll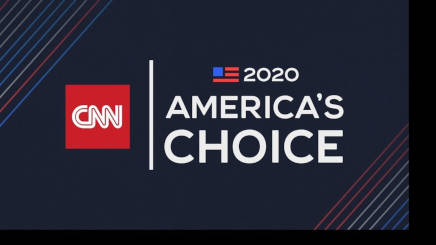 The VCU Wilder School Commonwealth Poll has been selected as a featured 2020 presidential election poll by CNN. Selection as a CNN-approved poll is based on a rigorous review of methodologies and assumptions ensure that CNN-cited polling entities are employing the gold standard in public opinion research.
The Commonwealth Poll has a long history within the Center for Public Policy. For nearly three decades, the poll has been an important bellwether for policymakers in Virginia and beyond on a range of topics, including: voting intentions, economic and workforce development, education, housing, public health, public safety and racial equity.
The poll is produced by a team that includes Robyn McDougle, Ph.D., director of the Center for Public Policy; Farrah Stone, Ph.D., poll director; and Brittany Keegan, Ph.D., director of research and outreach. Its findings have been cited by CNN, the New York Times and The Washington Post.
"The Commonwealth Poll has long provided unparalleled insights into the opinions of Virginians during presidential election cycles," said Susan Gooden, Ph.D., dean of the Wilder School. "We are thrilled to be among CNN's 2020 presidential election polls. This acknowledgement amplifies the voice of Virginians during an extraordinarily consequential election and solidifies the Commonwealth Poll as one of the top polling operations in the nation."
"The selection of the Commonwealth Poll by CNN really highlights the importance of Virginia in a pivotal election," said McDougle. "With just 70 days until the election, we expect that our poll will continue to be a critical indicator for journalists and policymakers in determining what issues are important, how candidate qualities may affect voters' decisions and how much support there is for particular policy changes."
---