Alumni spotlight: Axana Soltan
Meeting needs and enhancing lives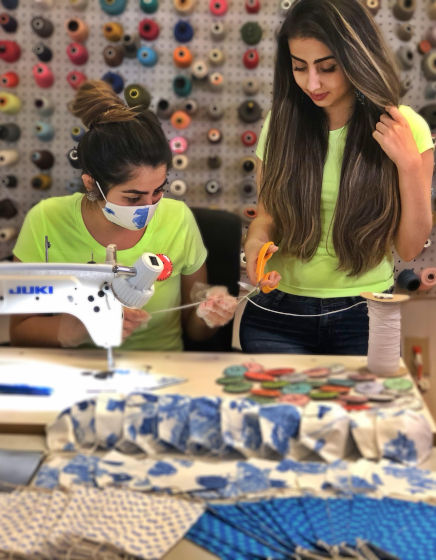 Axana Soltan, (Criminal Justice 2017) and her sister Wajma Soltan were known for their diligent study habits and big hearts as undergraduates at VCU. The sisters and their families fled war-torn Afghanistan 20 years ago, ultimately settling outside of Richmond in Chesterfield.
While at VCU, the sisters started a nonprofit organization, Enhancing Children's Lives, which provides tutoring and mentoring to youth in juvenile detention centers, hosts programs at homeless shelters, and provides volunteers for Richmond's International Rescue Committee, which provides emergency aid to refugees. The nonprofit also helped establish a library for girls in Afghanistan and academic scholarships to children in Haiti.
This summer Axana and Wajma were busy sewing masks and, inspired by a relative fighting breast cancer, designed a one-piece mask-and-cap combination for cancer patients undergoing treatment who have lost their hair through chemotherapy. The masks and caps have been distributed to patients at VCU Health System.
Axana is now a third-year law student at the University of the District of Columbia School of Law. She plans to become a criminal attorney. Selected as the Wilder School's undergraduate student speaker in 2017, she asked her classmates to "join me in my efforts to create a world that places human needs and human rights above all." Axana is setting an amazing example.
---
Fall 2020 / In this issue