Faculty and alums achievements
Wilder School faculty produce outstanding scholarship, service, and leadership locally and nationally
---
Gooden edits book on global equity in public administration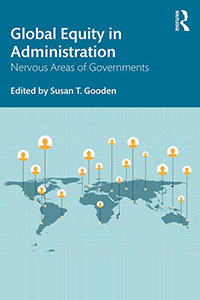 Public servants, governments and government actors are so often discomforted, even debilitated, in their considerations of equity by an immutable record of discrimination and exclusion that it can be easy to overlook the centrality of fairness, both for the marginalized and the polity at large. That's what "Global Equity in Administration: Nervous Areas of Governments," a new book edited by Wilder School Dean Susan Gooden, confronts.
Published by Routledge, the book is a collection of essays focused on those topics that have historically inspired the greatest nervousness in the administration of government services — race, ethnicity, gender, sexual orientation, religion, class and ability status. Each is told from varying contexts and perspectives around the world.
Written by scholars reflecting deep knowledge of China, India, Mexico, Cyprus, Brazil, Rwanda, Germany, South Africa, the United Kingdom, France and the Netherlands, each chapter offers a matter-of-fact discussion of a social equity challenge encountered by a particular nation, highlighting important historical and political considerations and providing evidence of a promising intervention.
Liebert receives VDSS contract for immigration study
Wilder School faculty member Saltanat "Salta" Liebert, Ph.D., received a contract for $114,832 from the Office of New Americans at the Virginia Department of Social Services (VDSS) to conduct a needs assessment to identify barriers to the integration of immigrants in Virginia. The study includes interviews with organizations providing services to immigrants, GIS mapping of service providers and focus groups with immigrants from various constituent groups in Virginia and will run through August 2022. Liebert is the principal investigator of this study, and Grant E. Rissler, Ph.D., affiliate faculty at the Wilder School's Center for Public Policy, will work on this project as a consultant.
Wooldridge honored by the National Academy of Public Administration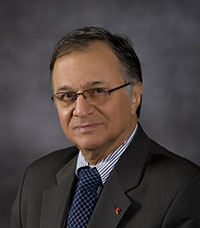 Distinguished career professor and professor emeritus Blue Wooldridge became the inaugural recipient of the Philip J. Rutledge Award. An internationally recognized scholar whose work examines the role of administrators, systems and policies in promoting the equitable distribution of services, Wooldridge was honored by the National Academy of Public Administration (NAPA) for more than a half century of leadership in addressing issues of equity in public administration. The Rutledge Award recognizes and celebrates the contributions of the late academy fellow Philip J. Rutledge, a visionary leader who worked to infuse social equity into the curriculum of Network of Schools of Public Policy, Affairs and Administration-accredited programs and was a catalyst for making social equity one of the pillars of public administration. The award was presented during NAPA's Annual Social Equity Leadership Conference.
Howell publishes book on affordable housing in D.C.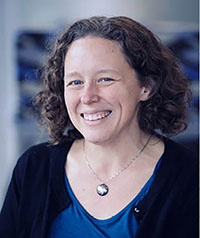 Kathryn Howell, Ph.D., published a new book on the preservation of affordable housing in our nation's capital. The book, "Affordable Housing Preservation in Washington, D.C.: A Framework for Local Funding, Collaborative Governance and Community Organizing for Change," is available from publisher Routledge. Howell, an associate professor and the co-director of the RVA Eviction Lab, uses Washington as a case study for the examination of the past, present and future of affordable housing through the lens of history, governance and affordable housing policy and planning. Arguing for preservation as a way of acknowledging a basic right to the city, the book identifies the underlying challenges that enable or constrain preservation to show that effective preservation requires long-term relationships that engage residents, build trust and demonstrate a willingness to share power among residents, advocates and government.
Whyte shares expertise on cybersecurity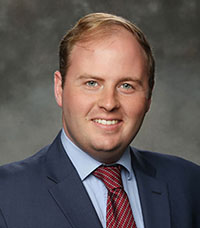 Christopher Whyte, Ph.D., an assistant professor in the Homeland Security and Emergency Preparedness program at the Wilder School and co-author of "Understanding Cyber Warfare: Politics, Policy and Strategy," has been tapped several times as an expert in cyber conflict and U.S. cybersecurity policy. Whyte's U.S. News article highlighted how "Removing Trump from Social Media Doesn't Fix America's Subversion Problem" and why tackling internet-age subversion demands changes to the media environment and government partnerships with technology companies. In an interview with VCU News, Whyte addressed the Colonial Pipeline attack, explained why it's so difficult to protect against increasingly common ransomware attacks and what policies might be useful in preventing future attacks. Whyte was also interviewed by the European Science-Media Hub to share his expertise on the state of play and future policy recommendations for the growing AI-cyber nexus. Whyte researches issues of cyber conflict strategy with a particular focus on information operations and the emerging impact of artificial intelligence. He is the author of several books and numerous scholarly articles on issues of digital insecurity.
VCU work helps Chesterfield earn large federal grant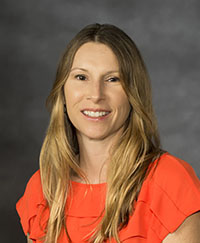 Amy Cook, Ph.D., associate professor of criminal justice in the Wilder School, is credited with helping the Chesterfield County, Virginia, Sheriff's Department obtain a $1.4 million federal grant to enhance the county's Helping Addicts Recover Progressively (HARP) program. HARP is an intensive program for incarcerated individuals with substance addiction. The program uses a combination of therapeutic, medical and educational approaches. Cook's 2019 study found that HARP is effective in saving lives and reducing recidivism. "With this grant, we will be able to expand our program and help even more people struggling with the disease of addiction," said Chesterfield Sheriff Karl Leonard.
Grant supports insights into entrepreneurship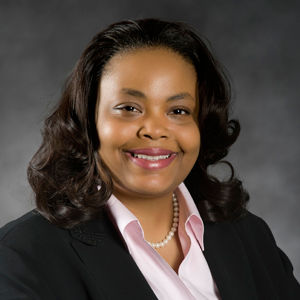 Congratulations to associate professor Elsie Harper-Anderson, Ph.D. Harper-Anderson has been awarded a $288,585 grant from the Ewing Marion Kauffman Foundation to address the systemic challenges that affect entrepreneurs' abilities to start and grow businesses. Over the course of the three-year grant, Harper-Anderson will meet with 40 business owners in the entrepreneurial ecosystem in Richmond, Virginia, comparing the experiences of historically disadvantaged ethnic minority entrepreneurs to white entrepreneurs using qualitative weekly diaries and bi-monthly interviews. In April, Harper-Anderson was elected to the Governing Board of Officers for the Urban Affairs Association.
Pelfrey warns of social media disinformation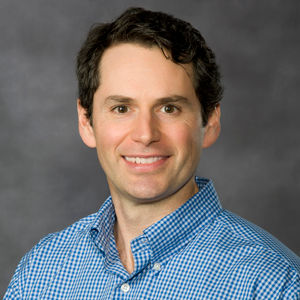 Watch what you post on social media, especially if you are in uniform. William Pelfrey, Ph.D., a professor of homeland security and emergency preparedness, argued that such monitoring could address fears of involvement in extremist organizations, particularly white-supremacist and right-wing extremist groups, in an article published by Forbes' Peter Suciu. Pelfrey was also cited in an August Forbes piece on how disinformation about the COVID-19 delta variant on social media poses a challenge to public health.
Grant supports Michaud's solar energy study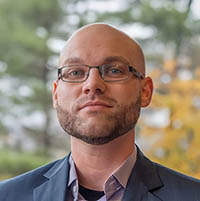 Gilbert Michaud, Ph.D. (PPAD, '16) has been awarded a $1 million grant from the U.S. Department of Energy Solar Energy Technologies Office to study the adoption of utility-scale solar projects in the Great Lakes region. Michaud, who is the co-principal investigator on the grant, recently accepted a tenure-track assistant professor position at Loyola University-Chicago's new School of Environmental Sustainability. In this new role, he will continue his research on renewable energy policy, sustainable economic development and energy transitions in the Midwest.
Brown touts homeland security grad program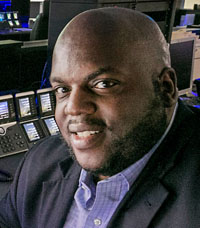 Adjunct professor and alumnus Curtis Brown discussed the unique benefits of the Wilder School's graduate program in homeland security and emergency preparedness in a special edition of USA Today. In July of 2020, Brown was appointed state coordinator of emergency management at the Virginia Department of Emergency Management, becoming the first African American to hold the leadership post.
---
Fall 2021 / In this issue