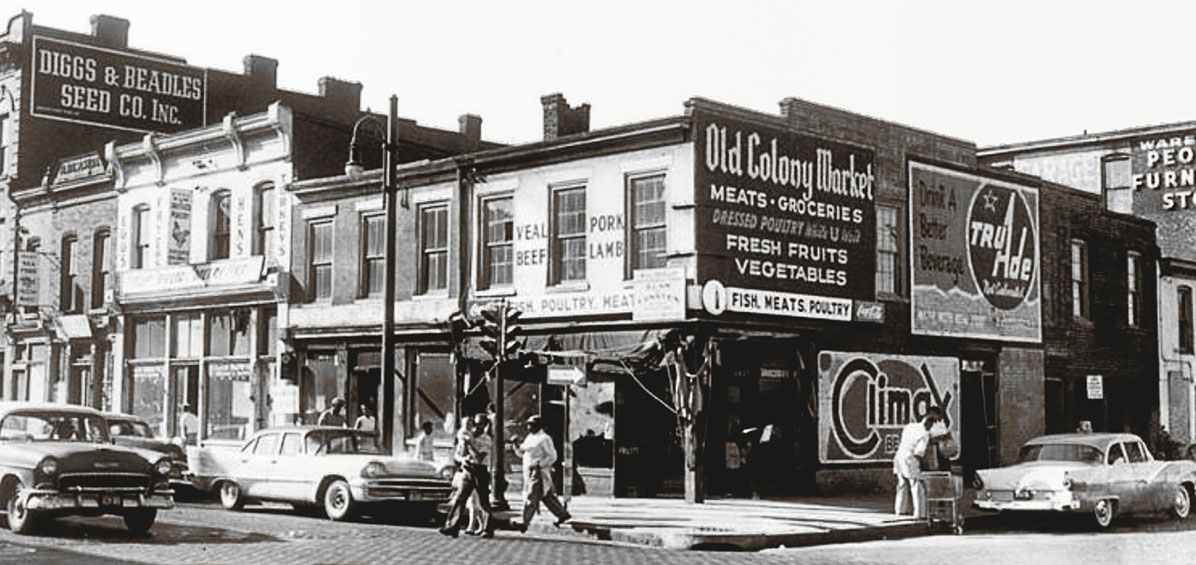 The 400 block of E. Marshall Street, in Jackson Ward in Richmond, Va (circa 1955). Photo courtesy of the Valentine

Investigating Richmond's history of displaced communities
LaToya Gray-Sparks' 'Planned Destruction' catalogs the voices and experiences of once-vibrant Black communities displaced through a 1946 urban planning project.
Master of Urban and Regional Studies and Planning graduate student LaToya S. Gray-Sparks (B.A.'04/H&S) was among 25 scholars across the country selected for the National Endowment for the Humanities' institute called "Toward a People's History of Landscape." She collaborated with scholars to develop online, open-source curriculum modules that teach landscape-oriented social histories.
Gray-Sparks was selected to further her research project, "Planned Destruction," an interactive digital story map that details the efforts of Richmond authorities during the 1930s and '40s to displace residents from the city's Black communities.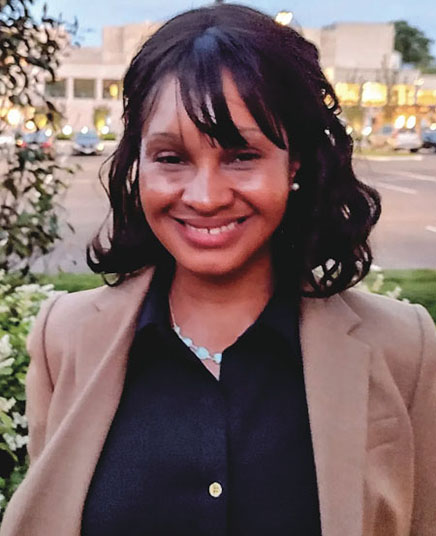 The project examines the impact of Harland Bartholomew's 1946 master plan for Richmond, documenting the many victims of displacement whose homes and businesses were obliterated. The piece also visually captures the changing landscape with historic and contemporary maps of the entire city, including Black and white populations, median household incomes, poverty rates and property values.
In digitally reconstructing and repopulating Richmond's lost communities, Gray-Sparks hopes to lead the charge in "centering the experiences of marginalized communities while reclaiming and preserving a part of African American history that has been forgotten."
"Maps are powerful," said Gray-Sparks, who believes that cartography can be an important tool for reversing the negative impact of redlining. "Maps can be used to promote and elevate a space or omit and destroy a space."
Her research began as an "outlet for grief, anger and a feeling of powerlessness" after the 2017 death of her cousin in Richmond's Whitcomb Court neighborhood. Around that time, Gray-Sparks was part of the Richmond 300 advisory council drafting the city's latest comprehensive plan. She learned how Whitcomb Court's development was "rooted in urban planning theories and schemes that were discriminatory and patriarchal."
Gray-Sparks' story map is dedicated to her cousin and other childhood friends who lost their lives to violence in Richmond. They were young Black men "whose lives were cut short due to boundaries and restrictions created and implemented by people who did not value Black lives," she said.
"I feel the spirits of my ancestors cheering me on in this work — my great-grandparents, my grandparents, my cousin and so many others whose lives have influenced my work a great deal because their experiences were circumscribed by urban renewal," Gray-Sparks said.
In helping to center the lives of others, Gray-Sparks acknowledged that she has come to see herself differently.
"Having the support and resources of faculty to complete a project like this has been such a blessing. The Wilder School has given me a platform for discovery and the confidence to launch my research into the world, where it can have the greatest meaning."
Fall 2022 / In this issue