Wilder School student awards
The following five Wilder School students have been honored and recognized for their outstanding scholastic and professional pursuits
Boren Scholarship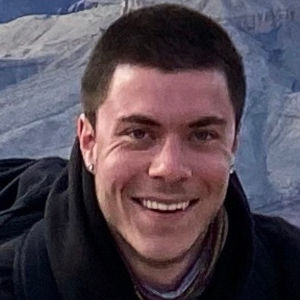 Benjamin Madnick, a senior majoring in homeland security and emergency preparedness and criminal justice in the L. Douglas Wilder School for Government and Public Affairs, was one of three Virginia Commonwealth University students selected for Boren Scholarships for the 2020-21 academic year.
The Boren Scholarship provides funding for undergraduate and graduate students to study less commonly taught languages in world regions critical to U.S. interests that are underrepresented in study abroad, including Africa, Asia, Central and Eastern Europe, Eurasia, Latin America and the Middle East.
Madnick, who plans to pursue graduate studies in global affairs and eventually to join the U.S. Foreign Service, planned to study Urdu through Boren's South Asian Flagship Languages Initiative. The program comprises two parts: domestic intensive language study followed by a semester of study abroad. He will study at the University of Wisconsin, followed by a semester in Lucknow, India, where he will take courses in Urdu, Indian culture and international studies.
Due to the COVID-19 pandemic, host institutions will provide intensive language study virtually, and study abroad has been delayed to begin no sooner than Jan. 1, 2021.
---
Horowitz Foundation Grant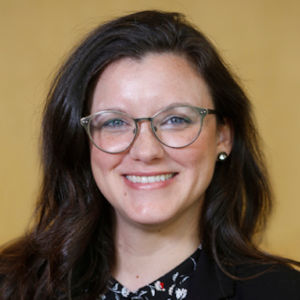 Jessica Smith, a doctoral candidate in public policy and administration at the Wilder School, was one of 25 scholars selected out of 965 applications to receive grants for research in the social sciences from the Horowitz Foundation for Social Policy to support her dissertation project, "Assessing School Safety in the Age of Threat Assessment: A Policy Study."
Established in 1998, the Horowitz Foundation approves grants each year in the amount of $7,500 to doctoral students for policy-related research in all major areas of the social sciences. Awards are approved solely on merit, and are not allocated so as to ensure a representative base of disciplines. Smith is among a group of impressive previous recipients from the nation's most prestigious universities and leading programs in social policy such as Princeton University, Cornell University, Harvard University and more.
Smith also recently co-led a team with Wilder professors Hayley Cleary, Ph.D., and Sarah Raskin, Ph.D., to win a $2,000 grant from the Society for the Psychological Study of Social Issues that supports teams of researchers doing policy-relevant work.
"I am so proud of Jessica for winning extramural funding to support her work, and this demonstrates that a variety of funders consider her dissertation topic a critically important social policy issue," Cleary said.
---
American Society for Public Administration 2020 Annual Meeting Awards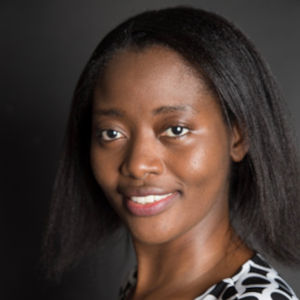 Sombo Chunda, a native Zambian and doctoral candidate in public policy and administration at the Wilder School, was selected as the 2020 Suffragette Scholarship recipient and also received the NP3 (Nonprofit Policy, Practice and Partnerships) Section of American Society for Public Administration Travel Award.
Awarded by ASPA's Section for Women in Public Administration, the Suffragette Scholarship provides support for a graduate student with a demonstrated commitment to public service. Chunda has a distinguished record in international development and studies corruption, accountability and gender.
Prior to joining VCU, Chunda was country manager in Zambia for the Swedish International Development Organization, Diakonia. While there, she directed a "strengthened accountability program," an effort that led to a first-of-its-kind collaboration between the government of Zambia, the mining sector and 16 civil society organizations operating within the nation's Copperbelt. Chunda is an alumna of the Mandela Washington Fellowship Program and the recipient of the Young Public Service Award, Zambia's highest prize for civil service.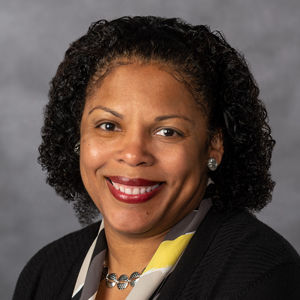 Yolanda Crewe, a doctoral candidate in public policy and administration , was selected as a 2020 ASPA Founders' Fellow. Crewe planned to speak about the impact of registered apprenticeships on the middle-skills gap at this year's ASPA 2020 annual meeting.
Prior to joining VCU, Crewe served as director of career services at Virginia State University. She currently provides statewide administration, leadership and coordination for the Adult, Dislocated Worker, Youth and Rapid Response programs under Title I of the Workforce Innovation and Opportunity Act (WIOA) as the director with Virginia Community College System. Crewe received an M.Ed. in higher education administration from Temple University in Philadelphia and a B.S. in accounting from Hampton University in Hampton, Virginia.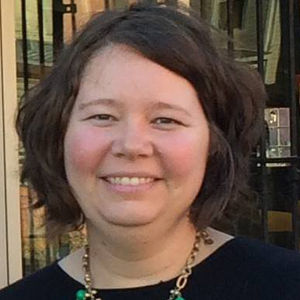 Megan Rollins, an alumna of the Wilder School's M.P.A. graduate program, was selected to present a capstone project student paper at the American Society for Public Administration 2020 Annual Meeting. The paper presentation was based on a group study on the Henrico County Economic Development Authority that was conducted during the class of Nancy Stutts, associate professor of public administration and director of nonprofit studies. The project was selected for a paper presentation, and Rollins was to present the group's findings and recommendations. Because the conference was cancelled this year, the Capstone Panel has extended an invitation to present at the 2021 ASPA conference.
---